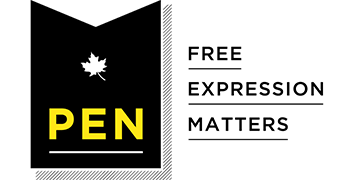 PEN Canada celebrates literature, defends freedom of expression and aids writers in peril.
Arzu Yildiz—featured writer for FTRW 2023
 – by PEN Canada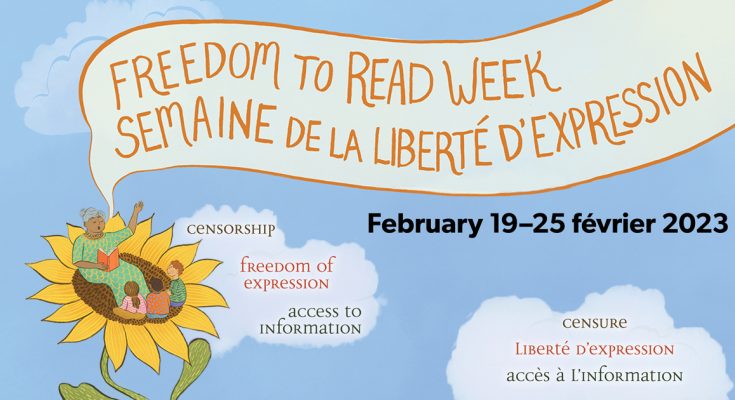 Arzu Yildiz—featured writer for Freedom to Read Week 2023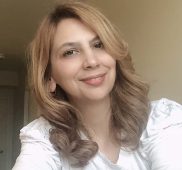 The following extract is from The Street, an unpublished novel by Arzu Yildiz which is currently being translated from the original Turkish by Mary Rykov. The novel recounts the predicament of Ahmet, a Turkish general who fears that he will be arrested after the failed coup attempt in July 2016. When Ahmet realizes that his uniform will no longer protect him, he decides to hide in plain sight, disguised as as a homeless person in Guven park.
Yildiz is a Turkish-born investigative journalist, senior reporter, editor, and public speaker. After a distinguished career at the liberal, democratic daily, Taraf, where she reported on human rights issues, corruption, and illegal gun trafficking, she was jailed and stripped of guardianship of her children for reporting on the trial of state prosecutors, She spent five months in hiding after a media purge by the Erdoğan government and fled to Canada in 2016.
*******
Ahmet remembered what his commander at military school had said: If a bird is perched in a tree among many leaves, you can't shoot it because the foliage prevents you from seeing clearly. To shoot it, you must first blow the birds out of the tree. Ahmet knew he had to hide in this crowd from the police.
Most of the people who were protesting in the park at night went to work during the day. Despite this, Guven Park was always crowded because it was in the centre of Ankara. A public transportation hub for all stations surrounded the periphery of the park.
He sat on a park bench watching people running around. However, he soon got bored with people watching. His mind drifted back to memories of his life in the barracks. He went to the food kiosk.
"Do you have any large garbage bags?" he asked the cashier. "May I please have some?" The cashier gave him some garbage bags.
Military service was compulsory for men over the age of eighteen. Soldiers who came to complete their obligatory mission were not allowed any free time. When they had nothing to do, they were ordered to collect garbage. Ahmet had ordered his conscripts and temporary duty soldiers to collect garbage. Now, he believed, it was his turn. Maybe garbage collection was the price he had to pay.
Ahmet began collecting discarded bottles and food scraps that were scattered on the ground. While picking up the litter, he found a short-sleeved T-shirt left under a tree that wasn't too old or dirty. He ripped off both sleeves. He folded one sleeve and put it in his pocket. He put the other sleeve around his face like a mask, so he looked like a scavenger with a dirty mask. He still had a folded flag under his shirt, but he wanted to save it for an emergency.
He wondered about his wife, Zeynep, and their children Kerem, Aylin, and Selin. He wanted to communicate with them and his parents, but he was sure that their phones were tapped by the police, so he couldn't call. He knew that if he couldn't help himself, there was no way he could help his loved ones. First, he must fight for his own freedom. And when he got it, he would find a way to reunite with them. His hands shook and he broke out in a sweat just thinking about this challenge ahead.
He decided to focus on the litter. He worked until the garbage bags were full. He walked with the bags to where the Ministry of Justice garbage containers were located across from the park. The building next to the Ministry of Justice belonged to the Supreme Court, and he noticed many police cars there. He moved closer to see what was going on.
Supreme Court of Appeals judges and prosecutors were being handcuffed and led away. Police cars, filled with detained members of the judiciary, were leaving and empty cars were arriving. He watched hundreds of people being evacuated from the building in this way.
Ahmet had seen enough. He knew that watching more would only make him panic. His psychological warfare training taught him that panic discouraged people and that mistakes would follow. He resolved to leave everything behind—including himself and who he had been before—and accept that he had no one and nothing. This park was now his home.
Freedom to Read Week is an annual event that encourages Canadians to think about and reaffirm their commitment to intellectual freedom.
FREEDOM OF EXPRESSION IN CANADA